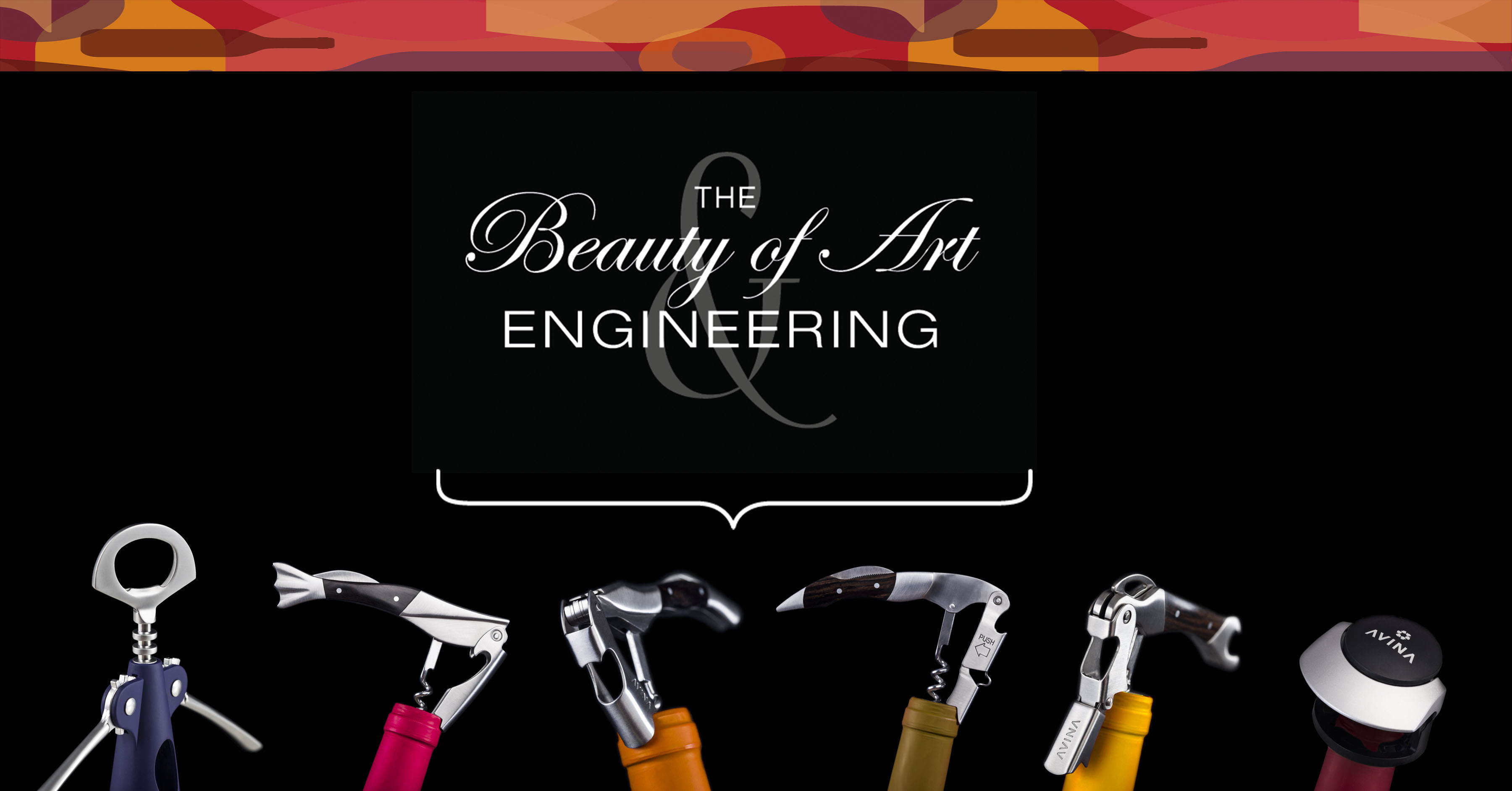 Avina Wine Accessories are stylish and tactile tools that enhance your wine drinking experience. From stainless steel corkscrews to locking bottle stoppers, we want you to savor wine, keep wine fresh and never throw away good wine again.
Coming Soon – Our new range of corkscrews will be in stock soon.

Get promotions, discount codes and register for our Product Warranty when you sign-up here.